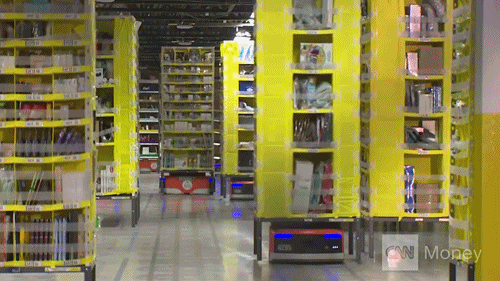 Do you remember the first time you walked into a Super Warehouse type store and saw racks upon racks, shelves upon shelves, and boxes upon boxes? Without a map or a list it is hard to know where to start! Did you ever hear that grocery store suppliers scramble for shelf space, wanting their product to be at eye level? Have you ever purposefully shopped the top or bottom of the shelf and found the better bargains?
Sometimes shopping for a "trip" can be very similar. If you know what you need and you have your list, then you are in and out pretty quickly, but... sometimes it takes a little digging, searching, and researching to find the perfect trip.
I have been shopping for some "all-inclusive" resorts for a client. An "All-Inclusive" means just what it says - airfare, transportation, lodging, meals, entertainment, activities, and alcohol - all included. Basically, you pay your money and just show up. Everything is covered. There are dozens of suppliers out there representing hundreds, if not thousands of properties and vendors. There are family discounts, honeymoon discounts, last minute discounts, and advanced booking discounts. There are family friendly, adult only, seniors, and nudists! There are mountain retreats, beach resorts, ranches, and so many options it makes your head spin.
It often feels like Bubba Gump's shrimp description!
(And please excuse the Drill Sergeant's language.)
THIS is where the agent can help you narrow down your options. When you receive a quote it is totally acceptable to work with your agent and tell them the parts that you like and the parts that you don't like. There might be a different brand with an all-inclusive package more to your liking or more in line with your budget. It is also acceptable to "find" what you like online and send it to your agent to see if they can match or beat the price! That makes the hunt easier.
Here are just a few examples of what an all-inclusive resort might offer. This example is at the Grand Oasis Cancun All Inclusive Resort for two adults for five nights, 6 days, for a total of $1,918.76 (airfare, transfers, hotel, and amenities). That is $383.75 per day for two people. Again - INCLUSIVE. No surprises. (haha... I like that the air conditioning is included!) ...EXAMPLE only - rates are always subject to change!
This offer lists the following amenities:
All meals

Unlimited domestic and imported beverages - alcoholic and non-alcoholic (additional charges may apply to premium beverages)

Daily activities

Access to gym/fitness center

Multi-use courts

House entertainment and shows

Kids Club (this quote is for 2 adults, but some resorts have special discounts for families)

All hotel taxes and gratuities

Private bathroom

Balcony

Air conditioning

WiFi (fees may apply)

Minibar restocked daily: bottled water, sodas, beer

Room safe ($)

42" flat screen TV with cable

Bath amenities

Hair dryer

Iron with ironing board

Coffee maker

USB ports

iPod dock

Alarm clock

Direct dial telephone ($)

Beach towels

Rollaway bed (subject to availability)

Crib (subject to availability)

Daily housekeeping
So, if using a travel agent is totally new to you here are some great tips:
Fill out a detailed travel form. This is the form I use: Travel Inquiry Form

Don't be afraid to let your agent know when you do not like a travel package. No offense taken, but rather appreciation in narrowing down your preference.

There is never any obligation or special fee for assistance!

Ask questions! Your agent is your best source.
AND HAVE A GREAT TRIP!